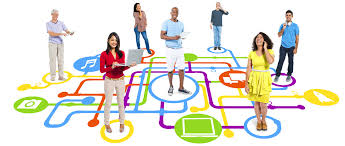 People stream through the doors of your event. Your Board Chair is thrilled and everyone is having a good time. Now THINK! If 88% of your dollars come from 12% of your donors, then your next major gift could be attending this event.
I am currently serving on the capital campaign cabinet for a local nonprofit which hosts a very successful event every year.
It is well known throughout the community
It is very family friendly
It is at the right time of year
Ticket sales start months in advance and always sell out.
I think... 'What a great place to identify potential major donors from names of these guests who have attended year after year.'
Except.... the ED didn't have the lists. No one did, because they just never thought they would be needed again. Ticket sales were lumped together under one account in the accounting system because entering individual names and contact information in the donor database would have taken way too much time!
"AFTER ALL - The people attending bought tickets and we didn't want to ask them to give!"
Every event is an opportunity and every person is a prospect! Some are going to be your next prospects for a major gift IF YOU....
1. ...know who is walking in the door. We want people to check in at an event so we know who is there. If you are still relying on paper lists and manual checkin procedures then you are only hurting yourself. It's the 21st century and technology now gives you the power to know instantly who is at your event and do away with those long (and really annoying) checkin lines. #DitchThePaper
2. ...connect with family and friends. We don't always meet our next major gift prospect at our event, but we may connect with the son or daughter or friend who can make an introduction. Do some pre-event research so you know who to look for at your event. Cultivating the daughter or son of a prospect can be a very successful step in cultivating your next major donor. Send me a picture of my granddaughter at an event and I'm going to pay attention. Friends of prospects (and even friends of friends) can get you to a gift much faster. Make yourself a connections list and then connect at your event. #ConnectionsGIVE
3. ...grow the 12%. The value of your event doesn't need to stop at the end of the night. Everyone who bought a ticket or came as a guest has an invested interest in your organization. If 500 people attend your event and 50% of those become annual donors, then the math says that 30 of those donors could become major donors with good cultivation. #DoTheMath
Creating and building a steady stream of new donors is crucial to growing your major gifts.
How?
1. Gather better data. Utilize software to automate your event to capture guest information and host a better check-in process.
2. Engage your guests. Ask your guests to use an event hashtag, take a card to a neighbor or participate in an activity that will encourage them to tell a friend.
3. Be available. Too often, we witness nonprofit staff working hard to make an event happen and not available to mingle with guests. Consider hiring an event planner so that you can leverage this valuable time to meet your next major gift face to face.
4. Ask. All fundraising events need an ask. As a nonprofit, raising funds for your cause should be a core competency and you will not be 'judged' for asking. Your guests expect it and those who consider making a major gift to you may in fact judge you for NOT asking.
One of the best places to look for your next major gift might be your event. #DoMoreGood @swellfunds.