Envision a donor who routinely gives to two nonprofits. The first organization sends an automatic thank-you message after each gift and occasionally sends emails requesting additional donations. In contrast, the other nonprofit sends personalized thank-you messages, updates the donor on the initiative they supported, invites them to related events, includes them on their donor wall, and always addresses the donor by name.
If the donor had to choose which nonprofit to continue supporting, they would most likely pick the second organization. Their focus on personally connecting with donors encourages supporters to connect with their cause, making them feel like their individual contributions matter.
Fortunately, nonprofits can easily emulate the effective nonprofit's marketing approach by using their CRM.
CRMs are designed to help organizations build stronger relationships with their constituents. Nonprofits that make effective use of their CRMs can better connect with donors, improve their online presence, and identify trends in donor behavior to launch more effective campaigns.
Explore these five tips to leverage your CRM to strengthen relationships with donors.
1. Create donor profiles.
Even for small nonprofits, making each donor feel like they have a unique relationship with your organization is far from practical. For enterprise-sized organizations with thousands of donors, a CRM is essential for creating donor profiles that allow nonprofits to track each individual relationship.
Donor profiles are essentially running records of all the information you gather about your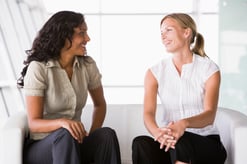 supporters. Whenever they donate, volunteer, attend an event, fill out a survey, or interact with your nonprofit in any other way, a note is made in their donor profile.
Invest in a CRM that allows you to manage these profiles with custom tag features. Add tags to profiles based on donor characteristics that are relevant to your ongoing goals. For example, you might tag all new donors to track supporters' first few months of engagement to better optimize your retention strategy. Or, you may tag all donors who live in the local area and customize messages to these donors to invite them to in-person events and volunteer opportunities.
2. Track relevant information.
Nonprofits build relationships with donors by recognizing and appreciating their individual contributions. With your CRM, you can track data about each supporter and leverage it in your interactions with them, whether that includes referencing their past volunteer work or personally inviting them to your next event after they attended a previous one.
Use your CRM to better track supporter data by following these practices:
Integrate your software. Ensure your CRM is able to capture all donor data by integrating your software. For example, syncing your CRM and event management platform allows you to track event attendance and engagement in donor profiles, which may influence how you market your next event. Check if your software can integrate with your CRM. In some cases, integrating your software may require partnering with a nonprofit technology consultant, who can help develop middleware applications that manage your integrations.
Standardize data entry. Data is only useful if it's easy to understand, complete, and accurate. Improve the overall quality of your data by standardizing various data entry forms. This may include making certain entry fields required, offering multiple choice responses instead of open-ended questions, or using form management tools that verify whether entered emails and phone numbers are valid.
Collect only necessary information. While more data means you will know more about your donors, collecting unnecessary information can make your CRM more difficult to use. Additionally, supporters prefer to fill out forms that are short and to the point.
If you change CRM systems, ensure you have a plan in place to migrate your data to your new platform. Doing so will help you maintain continuity in donor relationships, which is especially helpful in cultivating connections that span years or even decades.
3. Analyze your audience.
Your CRM provides insight into your donor base as a whole, enabling you to better understand your audience and create more engaging content. While determining the right time to ask for increases in donations is important, the data in your CRM can help you expand your outreach to include other activities. By varying the content you send supporters, you can cultivate relationships that are based on more than routine gifts.
Analyzing your audience is an essential part of nonprofit marketing. Your marketing efforts include all outreach, even messages that are not directly connected to a donation request, such as sharing an educational blog post or sending a thank-you letter. Each interaction helps supporters better understand your nonprofit's brand and what kind of content they want to engage with.
Use your CRM to analyze supporter demographics, preferred communication channels, and interests to share content they will be interested in. For example, if you have a largely older audience, you might add language to your appeals about leaving a legacy or making the world a better place for future generations. Or, if you want to appeal to supporters who primarily live in cities, you might shift your imagery to focus on pictures of your volunteers and beneficiaries in an urban setting to show how your work connects to them.
4. Identify major giving prospects.
While nonprofits can use data and automation to create personalized communication strategies for each supporter, some donor relationships warrant going the extra mile. For most nonprofits, a handful of major donors provide the bulk of their annual funding, and these donors need to feel a strong connection to a nonprofit before making a major financial commitment to its cause.
Your CRM can help you identify which supporters in your system have the potential to become major donors. Major gift officers have limited time and resources, and a well-organized CRM lets them make better decisions about which donors to focus their efforts on.
Invest in a CRM that comes with wealth-screening tools or integrates with a wealth-screening database. These tools help nonprofits analyze their donors to find financial markers that indicate the capacity to make a major donation. These markers include:
Business affiliations. Who do your supporters work with? This might include a donor who works a high-level job at a Fortune 500 company, signaling they have a significant annual salary. Or, you may discover a small business owner who has connections to many other organizations in town. Along with giving themselves, these donors can introduce your nonprofit to businesses to facilitate corporate sponsorships.

Political contributions. Have any of your supporters made a major contribution during a recent election? These gifts indicate wealth, as well as the supporter's values, which can be useful for determining whether they have the affinity to make a major donation to an organization like yours.

Real estate and stock holdings. Investments, such as real estate ownership and stock holdings, are markers of high net worth. While donors heavily invested in these holdings may have limited cash on hand, they have the potential to make significant dividends and may consider donating them to a nonprofit for tax benefits.
After identifying a potential major donor, your CRM becomes your source of truth for navigating your relationship with them. Record each meeting, phone call, and email with them so your major gift officers can continue moving the relationship forward and decide when is the best time to make a major gift request. This is especially important if you experience turnover, as the next major gift officer can look at your CRM's data and pick up where their predecessor left off.
5. Maintain consistency.
After your first few interactions with supporters, they will begin to form expectations about their relationship with your nonprofit. Ensure you meet these expectations by using your CRM to maintain a consistent record of your relationships. Doing so helps your team meet preferences supporters have shown in the past and push them toward the next step on their donor journey.
For example, you may use your CRM to send thank-you messages after campaigns that reference how much each donor gave. This information can be used to strategically increase your next ask by a reasonable amount. For instance, a supporter who gave $50 during your last campaign is more likely to respond positively to a future suggested giving amount of $65 than $100.
When establishing how you will use your CRM to further donor relationships, consider whether your system helps you take the steps you need or if you are basing your relationship cadence around your CRM's features. Ultimately, your CRM should act in service of your relationship-building efforts, rather than the other way around.
Nonprofit consultants can help you design cohesive donor engagement strategies and customize your CRM to facilitate those strategies. Research consultants to find one who is familiar with your current software platforms and has experience working with nonprofits.
Then, complete a request for proposal (RFP) that outlines the specific project you would like help with. In this example, the RFP might walk through a nonprofit's current technical setup and their challenges with using donor profiles effectively due to their limited features.
Consultants will submit their proposed solutions to the RFP, letting your organization get a sense of whether their solution would resolve your project and what working with them would be like. Working long-term with a single consultant can also help improve consistency, as you can return to them for future projects if you ever need to rethink your CRM or approach to donor relationships.
Donor relationships determine whether supporters give to your nonprofit long-term. Build stronger connections by leveraging your CRM to learn more about donors, gather their data, and use it in helpful ways whenever you interact with them.
---
Guest Author: Carl Diesing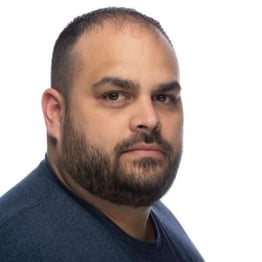 Carl Diesing, Managing Director – Carl co-founded DNL OmniMedia in 2006 and has grown the team to accommodate clients with ongoing web development projects. Together DNL OmniMedia has worked with over 100 organizations to assist them with accomplishing their online goals. As Managing Director of DNL OmniMedia, Carl works with nonprofits and their technology to foster fundraising, create awareness, cure disease, and solve social issues. Carl lives in the Hudson Valley with his wife Sarah and their two children Charlie and Evelyn.