Why is that the same event or campaign can raise a million for one nonprofit and $50K (or less) for the next? I wish I could claim its your technology but, alas, no. Software is simply there to remove barriers (and encourage through peers) for people who are already inclined to give. You push and we pull.
The difference in event/campaign revenue is driven by a culture of giving established EARLY in the campaign or event. Just last week on a sales call, I heard all of the red flags that lead to lower revenue at an event.
Decisions that lead to lower giving levels.
Board-Driven Event Concept: The conversation goes something like this. Board member A (who is a golfer) says, "I attended a golf tournament at City Country Club where we had auction items for golf packages sponsored by Golf Pro Shop and it was very successful. We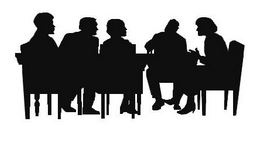 should host a golf tournament. I heard they made $150,000." Board Member B chimes in, "Oh yes, Board Member A, I attended another golf event a County Club and I heard they raised $200,000." Nonprofit Staff member (in her head) says, "looks like I'll be taking up golf lessons." The problem: no one in this conversation really knows what makes those events successful. Is it corporate sponsorships? Is it a rare opportunity to play with prestigious members of the community or in a rare locale? Do they teach golf to children? Let's discuss all of the golf tournaments that also raise $15,000.
When board members drive event and campaign concepts OR a nonprofit copies another concept based on surface knowledge, it creates a campaign that no one understands. The culture of an event/campaign must reflect what your staff understands and can implement. It needs to reflect your organizational brand and strategically target the right audience for your giving culture. At Swell, we take clients through a SWOT analysis to help them decide what type of campaign/event they should host (if any!) and, at a minimum, we try to warn when we see signs of trouble.
Low-Ticket Prices: "We price the tickets really low so that people will come and not feel like they've already given a lot." This does not work. When tickets are sold to an event, guests assume that the value exchange is fair. Ticket prices also become an indicator of the financial capacity of those attending as well as an indicator of giving expectations. If you need to offer lower cost tickets to younger donors, program recipients etc, use a discount code to create a different ticket level. Rather than low-cost tickets, it is better to offer tickets for free and limit their distribution to an invitation-only process OR charge an amount that says "THIS IS A FUNDRAISER." In the 8 years and hundreds of events powered by Swell, I have never witnessed a low-ticket price event yield high donation revenue from guests (note: there are other revenue sources at large festivals etc that may drive revenue).
Gimmicks: Raise your hand if you've attended a $1 million event that does any of the following: (1) sells t-shirts, (2) sells the centerpieces, (3) hosts a wine pull, random raffle, gift certificate tree or a thoughtless silent auction (more on silent auctions later -- good auctions are different). Revenue add-ons generally seem to draw more attention from staff than the revenue can support. In other words, the ROI on these activities is generally low. The time nonprofit staff spend managing the t-shirt order or organizing the details of the wine pull can be directed toward encouraging and supporting your event committee in their efforts to fundraise and support their networking to get the right people to your event.
Hurting Fundraising Feelings: On a call recently, a volunteer verbalized her worry that some attendees might feel uncomfortable if their personal giving was lower than others and sought a way to fund raise without people knowing the giving levels. This question goes to your goal. If community-building is the primary goal of the event then this is a valid concern. However, if the measure of the event/campaign is revenue then you must make the giving transparent. It must be celebrated and look like fun.
Development Director as Event Planner: This is the hardest element for nonprofits to overcome as they grow from small startups. The ability to save money is much easie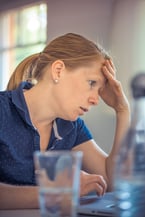 r to "see" than the opportunity to raise more but you must have faith in the opportunity. A development director who is available to cultivate sponsors and individuals for the event is able to drive the culture of giving necessary for success. Otherwise, the chief relationship builder for your organization is too busy worrying about table centerpieces to step back and think, "Hmm, we do not have any members of the Junior League or the Startup community connected to our cause - I should reach out to (Insert Name) and offer a ticket." OR the time to cultivate your table hosts and encourage them to reach specific individuals who are inclined to give to your cause. The development director brings the relationship piece of the fundraising and it's impossible to do both well. Hire an event planner to take on the details so that the relationships and conversations pre-event can occur.
Here are some related articles about how to determine your fundraising event:
Fundraising Events: How to Decide What Kind of Fundraiser to Host
How to Tackle Your Day-Of Event Checklist with Ease